Invisalign
Invisalign is a modern approach to straightening teeth. The patient will wear a series of nearly invisible clear plastic trays to gradually align the teeth. Each tray is worn approximately 2 weeks on average. The average treatment time is usually between 12 to 24 months. There no unsightly metal brackets and wires. The trays can be removed while eating and brushing; therefore, there is no food restriction and it is easy to maintain oral hygiene during treatment. In certain instances, even teenager can be qualified for Invisalign treatment. A complimentary consultation with Dr. Tyan can determine if Invisalign is the right treatment for you.
---
We Are a Digital Impression Practice Proud Owners of an iTero® Element™ Intraoral Scanner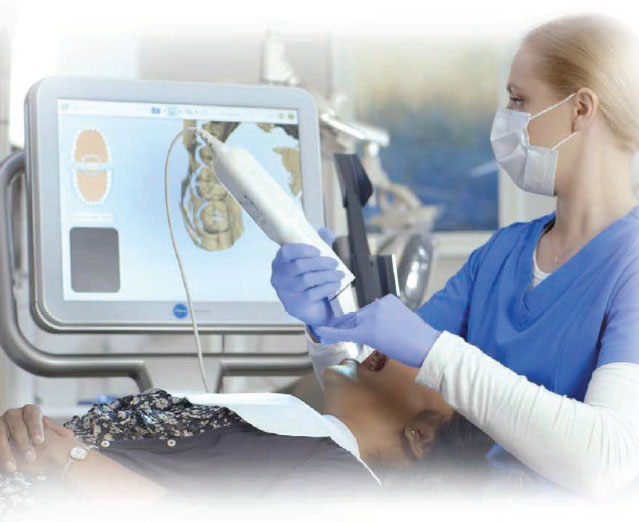 We'll Make a Great First Impression
The iTero Element Scanner is a state-of-the-art digital impression system that eliminates the need for messy putty in your mouth. With our iTero Element Scanner, we can digitally capture a detailed 3D model of your teeth and gums. Not only is this process far more comfortable than the old putty based impressions, but it's faster and can offer a superior clinical endpoint. © 2016 Align Technology, Inc.
No goop or gag to worry about
Fast, accurate impression
Ideal for Invisalign® clear aligners and retainers
See a simulation of your potential post-treatment smile
---
During the impression process, you can breathe or swallow as you normally would. You can even pause during the process if you need to sneeze or just want to ask a question. The scanner gives us a 3D model of your mouth that we use with all Invisalign services including the Invisalign Outcome Simulator to show you what your new smile might look like.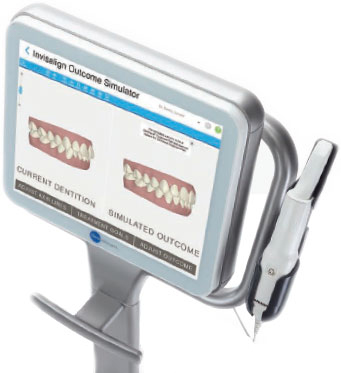 ---
Schedule your Invisalign consultation today!